She Just Got Married
Just For Fun
JUST FOR FUN
Foodie Friday
The Hungry Bride Gets Married...
....and just in time to play perfect hostess for the holidays. Sarah LeTrent, aka The Hungry Bride, asked her readers to finish this sentence:

"It's not Thanksgiving at my house without ..."
And my answer is - Peacn PIE!
Of course there's the traditional turkey....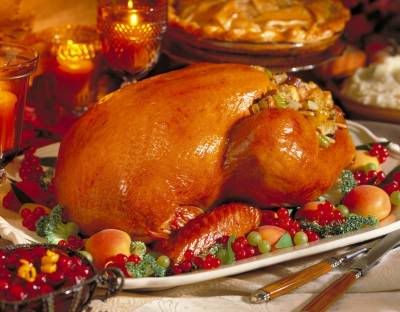 "Some like to carbo-load on gravy-laden mashed potatoes, while others prefer to bow before bowls of macaroni-n-cheese. And then there are the casserole crazies.

Many find themselves nostalgic for the green bean casserole of yore, complete with cream of mushroom soup and canned fried onions. Then there's the sweet potato casserole -- which in itself sparks controversy as whether to top with brown sugar or marshmallows. And whether or not it is indeed referred to as sweet potato casserole or candied yams."
Read more from The Hungry Bride and vote for What food has to be on your Thanksgiving table?